How are employee payroll deductions made?
When your employees enroll in the Common Wealth plan, two-way syncing will handle the rest.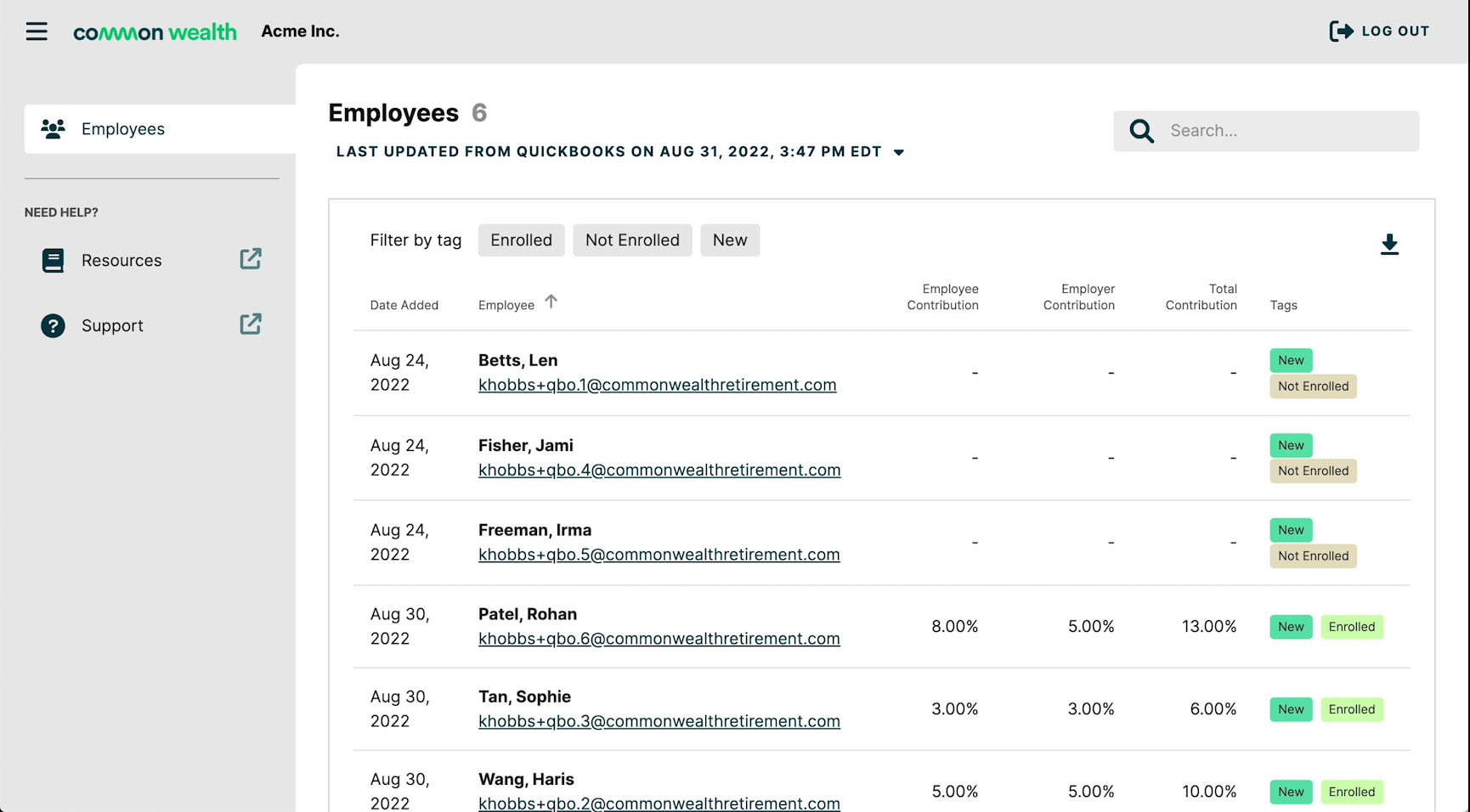 In your Employer Dashboard, you can see:
Each employee name is tagged with an Enrolled or Not Enrolled status.
Oontribution percentages are listed for each employee who is enrolled in the plan.
Deductions set up in QuickBooks on each employee record are listed in the 'Deductions & contributions' section.