Other Payroll: Adding employees to your plan
Adding employees for the first time
Once you have created your account, log in to the Employer Dashboard. When setting up your plan for the first time, you will see a Welcome screen that prompts you to upload an employee file.
Download and populate your employee.xlsx template file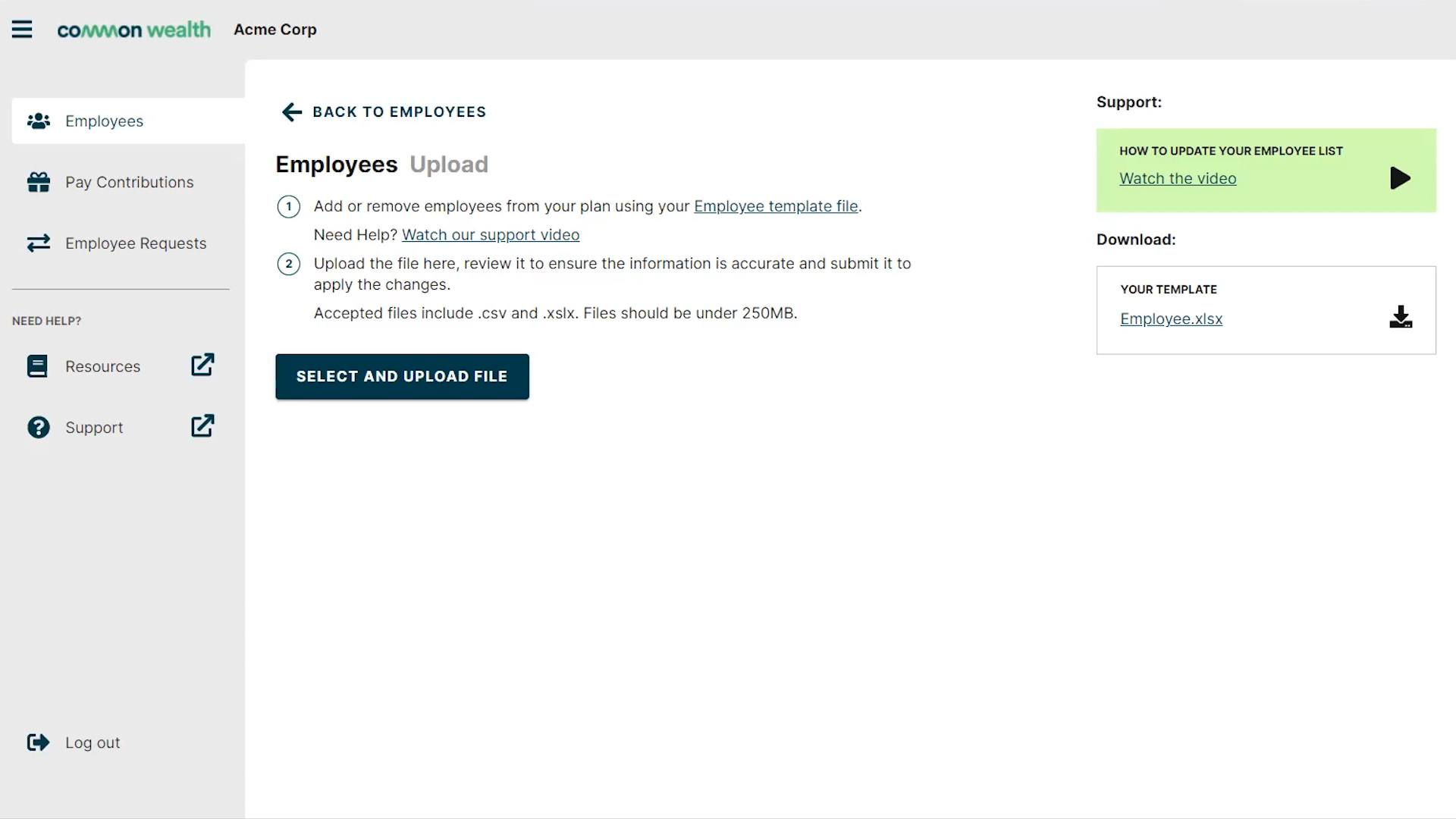 There are a few things you'll need to include for each employee when you populate in the template:
First and last name
Email address
Group (if you have groups, be sure to assign each employee to the correct group)
Set the status to "Active"
All other columns are optional

Completing your update
When you select and upload your employee file, our system will check the file content and summarize the changed records so you can review before they are submitted.
To complete your changes, click the 'Submit' button in the bottom right corner of the screen. Make sure that you see the 'Success' message before you log out.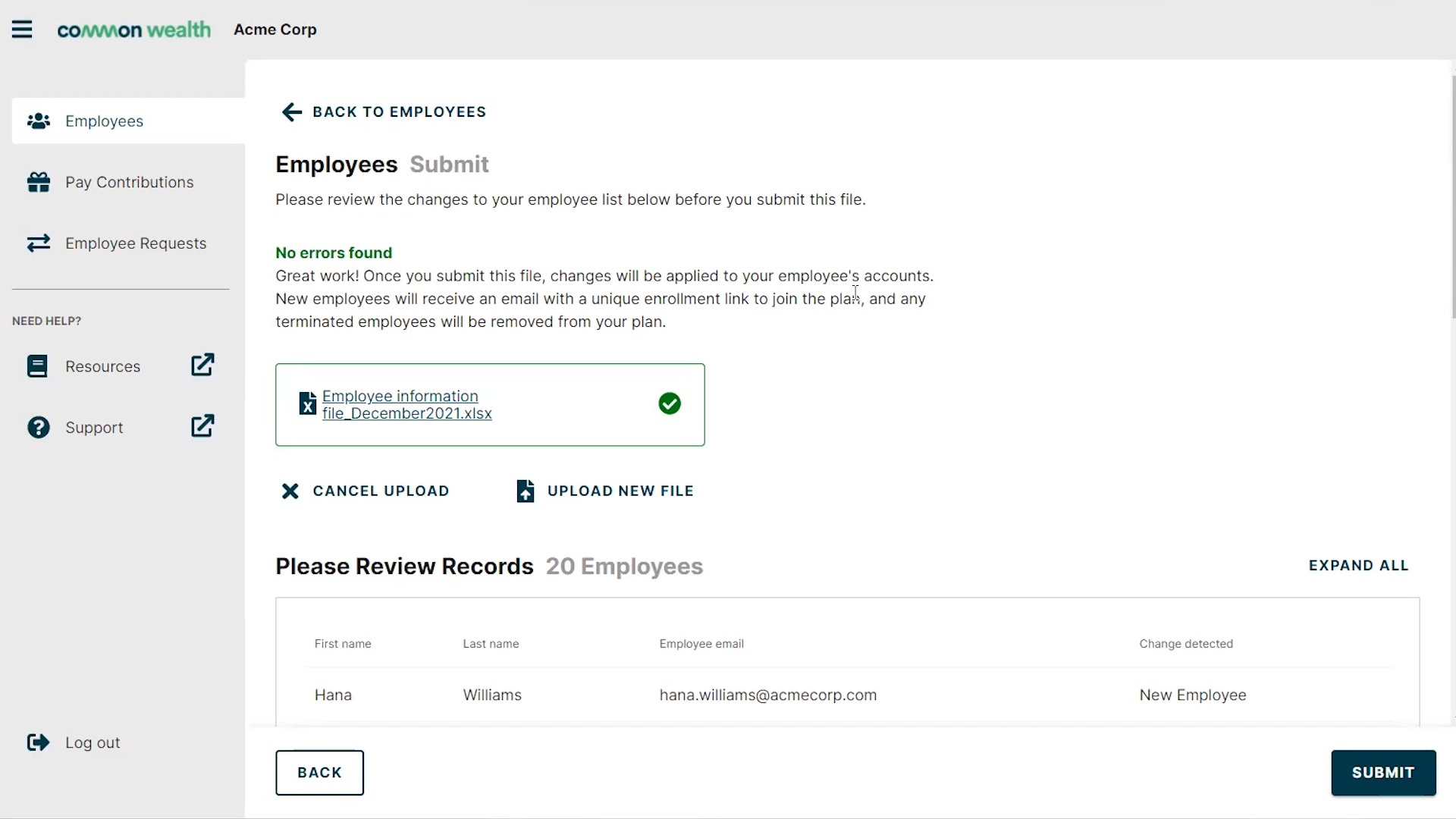 After you update
You'll be able to see your changes immediately when you navigate back to the Employee List. New employees will show up in the Employee List as 'New' or 'Not Enrolled' until they set up their account.
Notifying new employees
An automated email will be sent to newly added employees at 4:00 pm ET that day. If you would like to send your new employee an email with plan information, view the employee retirement benefits email invitation template.
Employee file dos and don'ts
Do
Make sure that your employees' email addresses are formatted properly (i.e. janesmith@email.com)
Confirm that all date fields are entered in YYYY-MM-DD format
Make sure that your employees are assigned to the proper group (if applicable)
Don't
Include formulas or cell references in your file
Contact your payroll provider
This is a good time to contact your payroll provider to enable administration of RRSP, TFSA, employee deductions, and employer contributions.
Adding or removing employees after launch
To add or remove employees in the event of a new hire, temporary leave, termination, retirement or death, follow these steps.