How to adjust your payroll when employee contributions change
Changes to an RRSP or TFSA contribution amount
Members can change the amount they want to save in their TFSA or RRSP at any time. All employee changes will be listed in the 'Employee Requests' tab of the Employer Dashboard, so you can track (and 'update' or 'dismiss') requests.
Note: The QuickBooks integration automatically syncs data, so QuickBooks Payroll users don't need to make employee updates.
Employee change requests include:
New contributions for newly enrolled employees
Restarted contributions for employees who had previously stopped contributions
Changed contribution amounts
Changed contribution allocation
Stopped contributions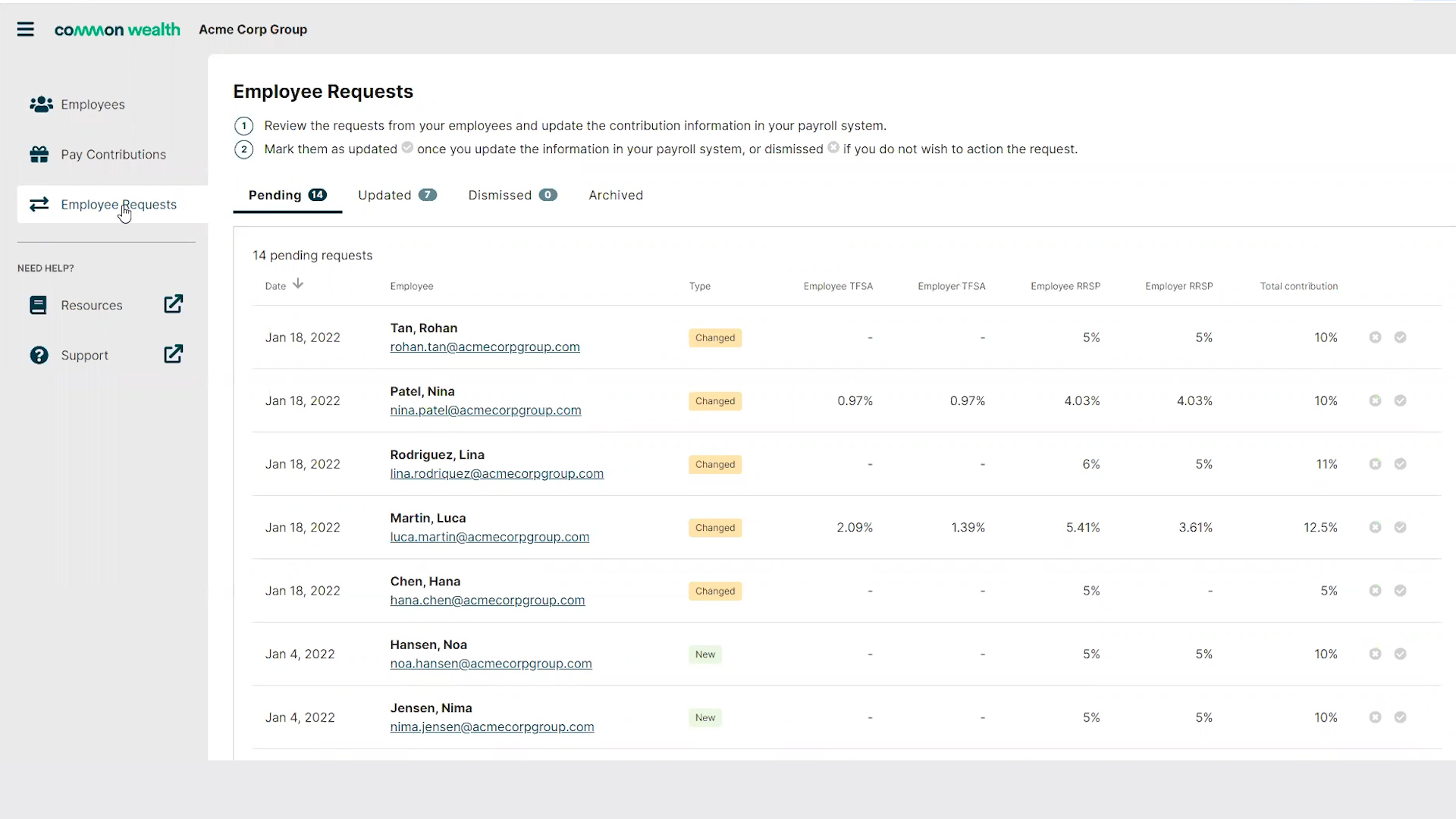 Notifications
When there are pending employee requests, the plan administrator will be notified via email on a weekly basis and before you upload your payroll register file in the Employer Dashboard.
Employees will receive an email update when:
their request is dismissed (in the event the plan administrator needs more information) or
their request results in an update to their plan (e.g. that their contribution change will appear on their next paycheque)
The contribution amount displayed on the 'Employees' tab is not updated until an employer selects "Updated" on the Employee Request. This way, the Employee list always displays the contribution amount that both the employee and employer have agreed to.