How do I make a one-time contribution?
From your computer
One-time contributions from your bank account can happen at any time that is convenient for you. On your computer, log into your account and click on "Add more funds" on the member dashboard. Enter how much you'd like to contribute to your TFSA and/or RRSP. These contributions should appear in your account in 7-10 business days. 
From your mobile device
Make a one-time contribution using your mobile device by clicking on "Add Funds" in the menu.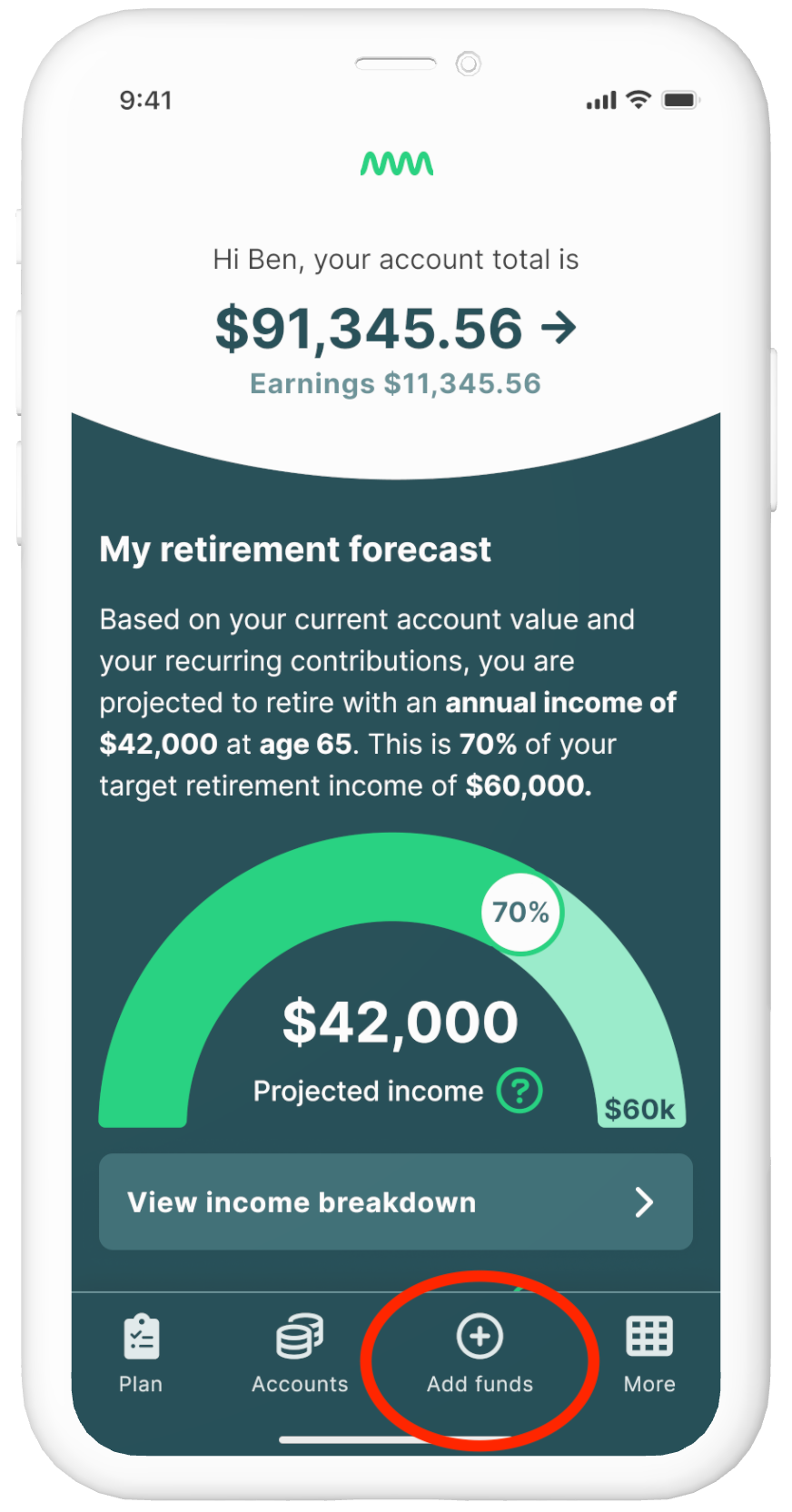 .