How to move plan members to a new employee group
If you have a plan member whose tenure has moved them into a different employee group, you can make this change by updating your employee file.
Sign into the Employer Dashboard. From the 'Employees' tab, click on 'Update Employee List.' Download and populate the employee.xlsx template with the employee changes you wish to make. Include only employees who are changing groups.
You can also download your last submitted file to help you keep track of your member changes.
To change an employee group
Populate the name and email address columns and select the new group from the dropdown in your Excel file.
Completing your update
When you select and upload your file, our system will check the file content and summarize the changed records so you can review before they are submitted.
To complete your changes, click the 'Submit' button in the bottom right corner of the screen. Make sure that you see the 'Success' message before you log out.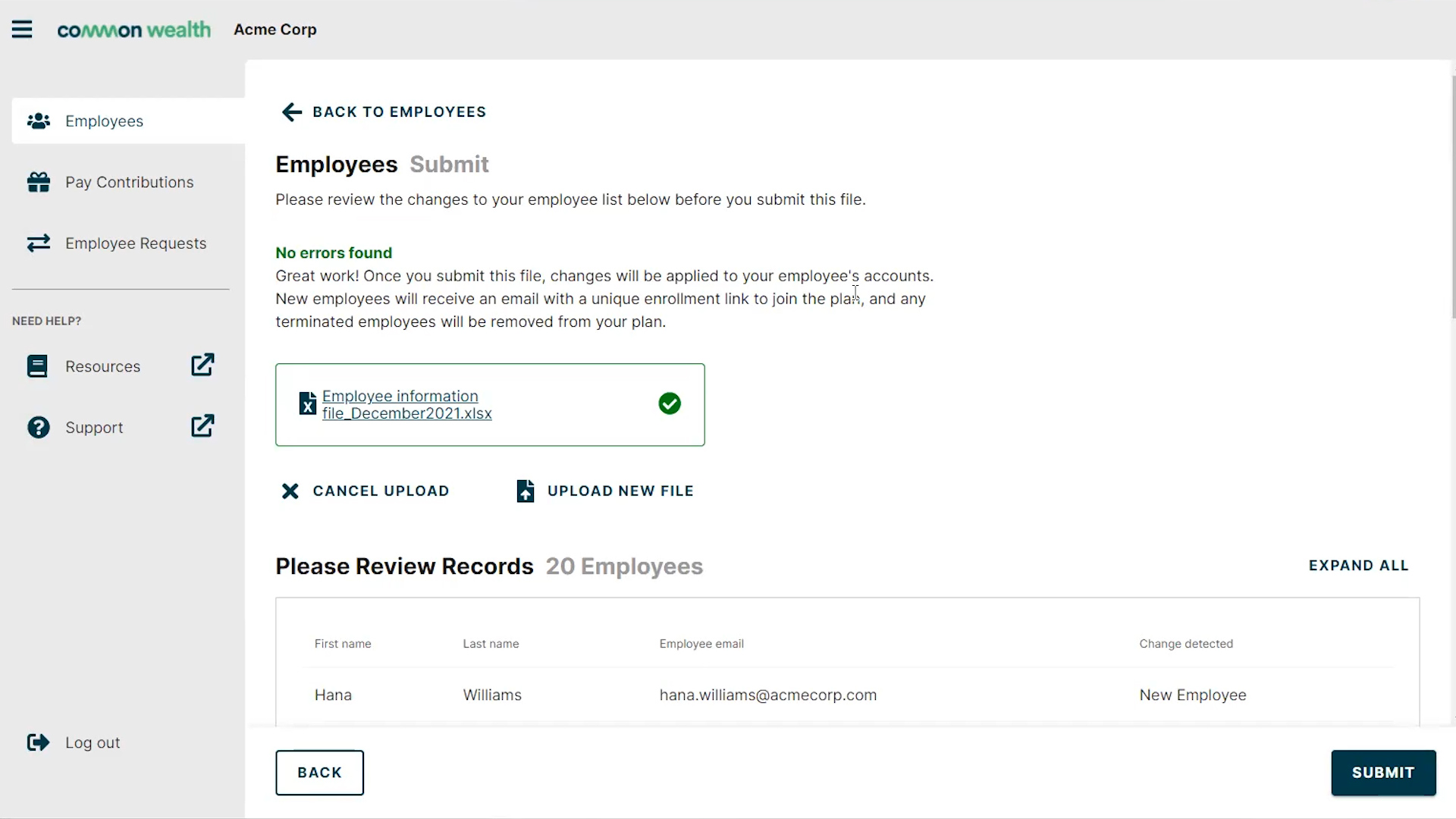 After you update – notify employee
You'll be able to see your changes immediately when you navigate back to the Employee List. You'll need to contact the affected employee and instruct them to update their payroll contributions with the following steps:
Log into your account
On the "My Plan" section of your dashboard, click on "View details" below the current contribution amount
Press "Cancel" and confirm that you want to stop your contribution
Click on "Start contributing" to reset your payroll contributions